Love Hotel is essentially a no-tell motel, a short stay accommodation that offers hourly or nightly rates, in the name of love, whatever this means to the users. A rest or short stay can be anywhere from 2-4 hours and cost between ¥2,900-¥7,000 depending on the date and hotel, while a stay (typically overnight to 9 or 10 am), can cost anywhere from ¥3,900 to well over ¥20,000. Any room service items or meals that you order can add to these prices as well. They do, however, contain a few added quirks like adult channels as standard on the TV, and some sex toys in the vending machine. Other adult fare, like costumes, can be ordered through the in-room telephones.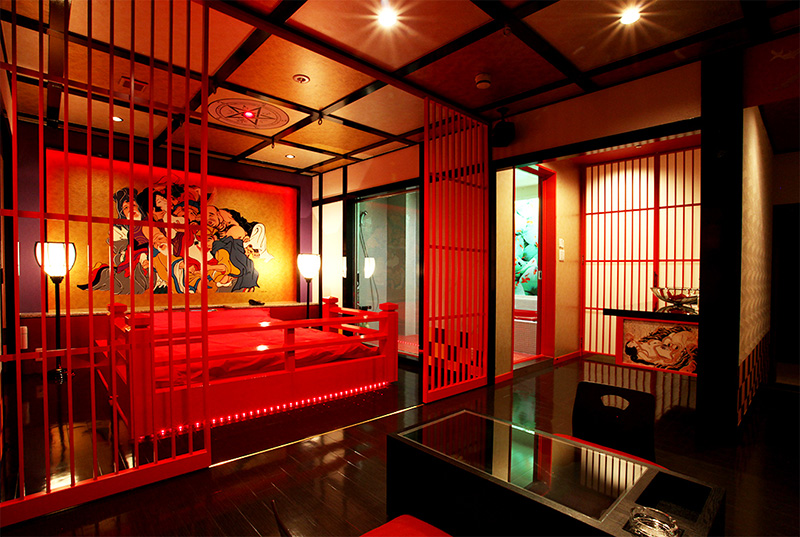 The whole concept of a love hotel is not unique to Japan, but the modern term itself comes from Hotel Love, the first of this kind which opened in Osaka in 1968 and was soon followed by thousands of other love hotels throughout the country. They were originally meant as short stay destinations for couples needing a little privacy. During the early postwar period, young couples often still lived in extended family dwellings and as such, any one-on-one special moments had to be conducted elsewhere.
During the economic Bubble period in the late '80s, early '90s, love hotels became almost a status symbol date spot — going there with your partner was almost ritualized as a standard date course. The hotels were flourishing and the business competition was fierce, to keep up with demands, hotel operators would open themed hotels (jungles, fairy tales, Kitty and what not) catering to various clientele and preferences. In those years, love hotels were a trend. A friend of mine jokingly said once that many Japanese people in their late twenties to thirties today "were probably conceived during a date in one of those hotels." True or not, it shows how popular it was back then.
Love hotels are a fascinating part of Japanese culture. If you are visiting Japan and are interested in them, you really should try staying in one. They are relatively inexpensive, invariably clean and well kitted out, and most importantly...fun! They also play an important role in Japanese society. Since apartments here are often cramped and have little privacy, they are one of few ways in which couples can have quality time together away from their families. Also, dating couples rarely live together before marriage in Japan, so they only really have the option of love hotels when they want to be alone.
What do love hotels offer?

Before getting into the details, the rooms themselves are worth talking about. The vast majority of love hotel rooms are spacious enough to make apartments in Tokyo feel like a closet. The average smallest room size of a love hotel is about 20 square meters — as a reference, I used to live in a 2K apartment that was only 17 — while more luxurious suite rooms can be anywhere from 25 to 80 square meters in size.

In most major hotels, you will find rooms with a full Jacuzzi bath and shower, a large screen TV with video on demand service, a small kitchen with a fridge, mini bar, microwave and kettle, and of course, a king-sized bed. The bath will naturally have shampoo, conditioner, and body soap, plus facial cleansers, bubble bath or bath salt sachets, hair dryers, combs, razors, and plenty of other items you might need during your stay. There will always be free condoms provided, most likely in a small box next to the bed.

But that's not all — while it may vary from hotel to hotel, the majority of love hotels today also offer product rental services. Need a phone charger? Check. A massage gadget? Check? Nail clips? Check. Whatever you need, you'll find it in the rental goods booklet on the coffee table or even the main menu on the TV screen. The photo below shows some items that are typically available at most love hotels. A friend of mine that worked at the front desk of a love hotel said that "love hotels aren't any different from a regular hotel. Customer service is key, and in a love hotel, you can't guarantee they'll be back, so making each stay perfect is important."

Some love hotel chains even have their own loyalty card system — if you stay a certain number of times, or spend a certain amount of money at their hotels, you can receive different prizes, which sometimes include brand bags or wallets, tickets to exclusive events, or gift certificates for fine dining establishments.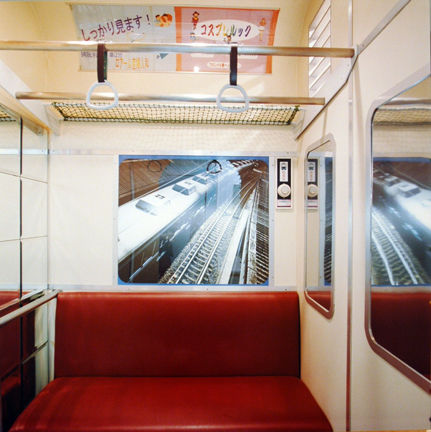 Upon entry, you will be usually greeted by a screen that lists all available rooms. You will then head to a counter where you will pay and be given the keys. Sometimes, the counters will be partially hidden to avoid face-to-face awkward encounters with the people behind it.

Whether you are looking for accommodations for yourself during your travels, a place to hold a party with girl friends, or somewhere to go when you don't want a date to end, love hotels are the easiest and most convenient places to go. You might even consider staying at one as a treat to yourself — soaking in a huge Jacuzzi and then sleeping in a king sized bed is a great way to relieve the stress!